The much awaited Raya season is almost here! We know you're probably busy with preparations for your 'baju raya' and getting ready to indulge in your favourite Rendang, Satay and Ketupat. But this Raya, don't forget to spend some time with the family (whether that's online or offline). We know that nothing brings us closer than our love for entertainment and Bollywood movies definitely hit different during Raya. So if you've caught up with your friends and family and are looking for new conversation starters, why not bring the two together and host a Bollywood watch party with the fam this festive season?

Ps: if you're looking for the perfect introduction, ask your family to choose which raya kuih muih is their favourite and then tell them which Bollywood movie they should watch based on their choice. Here's the breakdown: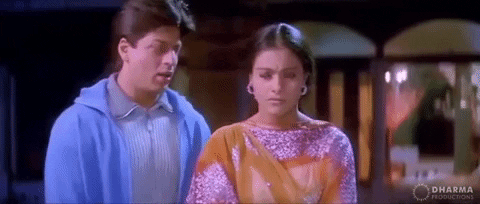 A sweet classic that hits all the right spots? Khabhi Kushi Khabhie Gham is definitely the go-to for this category. Sporting a stellar cast, chart topping Bollywood numbers that are still a hit to this day, and magnetic chemistry between the cast, this film needs no introduction. It's a movie about family and romance, sprinkled with the right amount of comedy and emotion. If nothing else, Rohan's glow up here is worth watching the whole movie for.


Just like this melt-in-your-mouth cookie, The Sky Is Pink will definitely melt your heart. Based on a true story, it tells the story of inspirational speaker Aisha Chaudhary, a teenage girl who is full of sass, spunk and who is also dead – a fact that she tells you to get over right at the very beginning before she takes you through the story of her parents life – how they met, fell in love, and fought to keep her alive against all odds. Starring Priyanka Chopra, this movie is filled with passion and heart and will have you in tears by the end. It's definitely a family must-watch!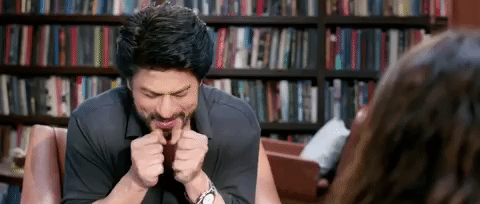 If the famous Kuih Ros is your favourite, then Dear Zindagi is the movie for you. As intricate as the designs for Kuih Ros are, this show teaches you how to deal with the intricacies of life through the life of Kaira (Alia Bhatt) and her therapist Dr Jehangir "Jug" Khan (Shah Rukh Khan).  A refreshing change from the 'typical' Bollywood movie, Dear Zindagi is filled with wonderful insights about love, life and everything in between. Spoiler alert: no one falls in love and we're okay with that!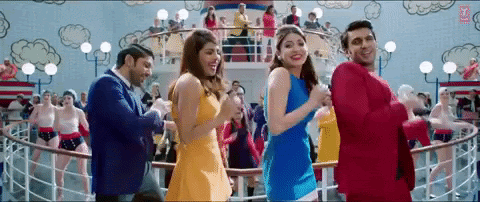 Another star studded film with the likes of Anil Kapoor, Shefali Shah, Priyanka Chopra, Ranveer Singh, Anushka Sharma and Farhan Akhtar, Dil Dhadakne Do tells the story of the rich Mehra family who seemingly have everything on the outside but are struggling in their relationships with each other. Real, relatable and with many power moments by Priyanka Chopra that we stan, this film is sweet and rich with beautiful moments, just like your favourite pineapple tarts.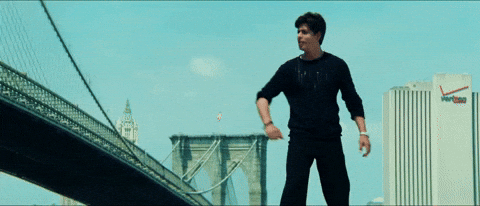 Stuffed with feeling just like the popia serunding, Kal Ho Naa Ho is another SRK classic that is a good watch every time. Also starring Preity Zinta and Saif Ali Khan, the film will have you bursting out in song as you sing along to hits like Pretty Woman, Maahi Ve, and It's The Time To Disco and then leave you heartbroken when the inevitable strikes (as it usually does in bollywood movies). This show will get you in your feels and remind you just how precious life and the people you love are. 
Our Raya celebrations are never complete without at least one good Bollywood movie, so check out the variety bollywood films on Netflix and get ready to laugh, cry, dance and sing your heart out this Raya!