If you're one that just cannot get enough of your favourite movies and shows, Netflix has just announced four of the greatest hacks for fellow entertainment lovers! This includes a new TV menu option called New & Popular. Read on to learn more and be a Netflix browsing pro:
1. New & Popular is a brand new menu option on your Netflix when you're watching TV. Simply go left to see the drop-down menu, and click on New & Popular. 
This is the quickest way to find new and upcoming movies and shows – perfect for entertainment buffs who always want to stay in the know. 
The new menu option combines four super-useful rows in one: Top 10 so you'll always know what other Malaysians are watching, New on Netflix shows you the freshly launched titles, Coming Soon reveals the movies and shows that are about to be released and a new row called Worth the Wait that includes films and shows that will launch in the future which you might love! 
The coolest part of Worth the Wait and Coming Soon is that you can click on the bell icon to set a reminder. And whenever the movie or show is out, it will go straight to your My List. 
How's that for never missing all the exciting new entertainment? 
2. Personalised screensavers are also very much part of the Netflix experience that's tailored to your taste. We've all left our TV on the Netflix menu when we're distracted with something else. So, you already know that you see screensavers on your smart TV when Netflix is idle. 
Did you know that the screensavers are also recommended specifically for you? That's right! Netflix has had screensavers since 2016 to help members find movies and shows they love. But since earlier this year, the titles on screensavers became based on what you might have watched before.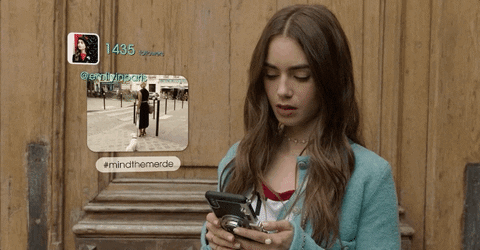 3. More like this helps you decide what to watch next according to your mood! You've just watched Emily in Paris (merveilleuse, that was mighty quick!) and you're in the Parisian state of mind for more fashion, art and beautiful French men. Click back into the title, and then click on More like This. Netflix will recommend you titles based on your love for Emily in Paris.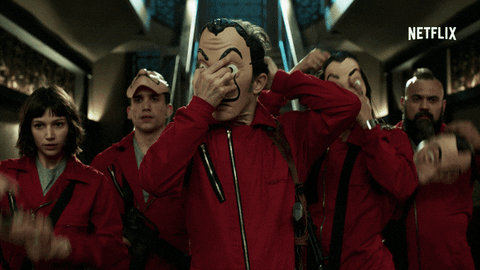 4. Can't get enough of a show? Go to Collection. So you've finished watching all four parts of Money Heist, and the diehard fan in you can't get enough. Or, you long to toss a coin to your favourite Witcher until the season returns with its second installment (we know, we can't wait!)
Go behind the scenes and watch the 'making of' the series! Click into Money Heist and scroll right down to find the 'Money Heist Collection' to discover Money Heist: The Phenomenon, a documentary on how the show sparked a global phenomenon. Or similarly find 'The Witcher Collection' to find The Witcher: Inside The Episodes and Making The Witcher which gives us a look into the monsters, the ballads, and every bit of magic that went into bringing The Witcher's Continent to life. 
Discover your favourite movies and series now streaming on Netflix.